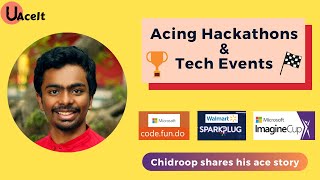 Chidroop's Ace Story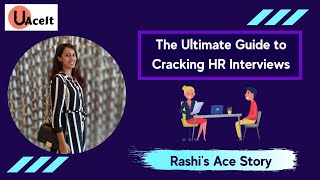 Rashi's Ace Story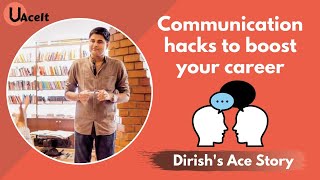 Dirish's Ace Story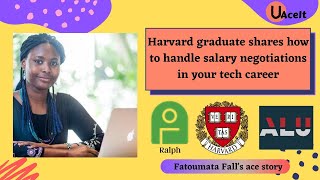 Fatoumata's Ace Story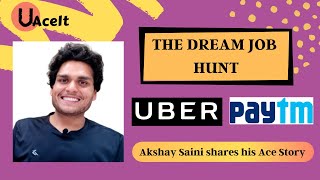 Akshay's Ace Story
Amit Samant's Ace Story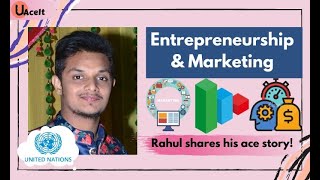 Rahul's Ace Story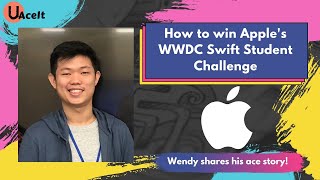 Wendy's Ace Story
Jalaj's Ace Story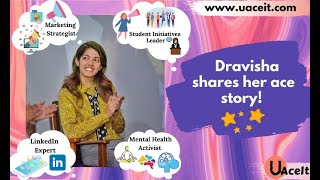 Dravisha's ace story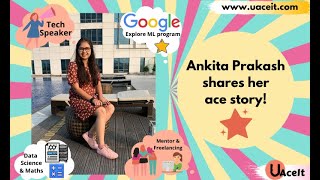 Ankita Prakash's Ace Story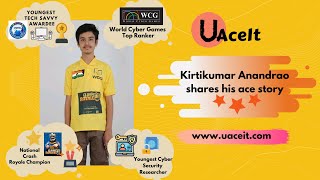 Kritikumar's Ace Story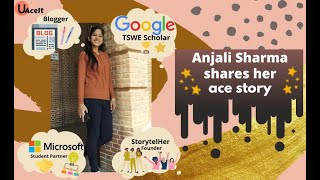 Anjali Sharma's Ace Story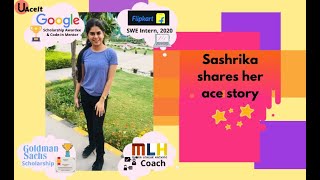 Sashrika's Ace Story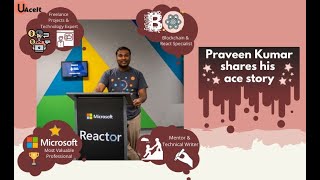 Praveen's Ace Story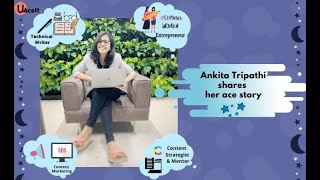 Ankita's Ace Story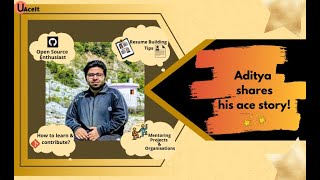 Aditya's Ace Story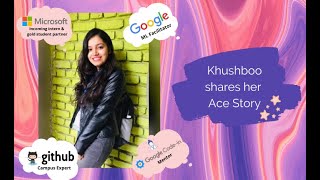 Khushboo's Ace Story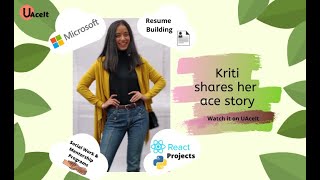 Kriti's Ace Story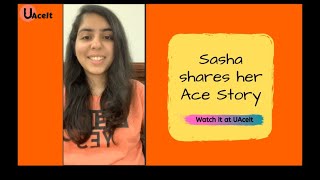 Sasha's Ace Story
Ambika's Ace Story
Rishika's Ace Story
1/1
Chidroop's Ace Story

Want to know the 7 secrets to win hackathons? 1. Be driven 2. Find the best team 3. Understand the Panel of Judges 4. Decide Your Approach: Backend vs. API vs. Design 5. Utilise design shortcuts 6. Effectively Validate Your Idea 7. Give a bang-on presentation! Understand these secrets and much more in this week's Ace Story by Chidroop - a Microsoft CodeFunDo National winner, WalmartLabs Sparkplug Hackathon Winners, Codebattle winner, Big-data awardee in the Imagine Cup World finals at Seattle, Machine Learning Hack winner and Designathon winner at IITM!

Rashi's Ace Story

One of the most crucial yet overlooked process of hiring is the HR round. While your HR interview can set you apart amongst thousands and land you your dream job, it can also prevent you from getting hired despite having all the necessary hard skills. The key to performing well is to put your best professional foot forward. But as with anything career-related, there are a lot of things you can do to improve. Discover "The Ultimate Guide to Cracking HR Interviews" with Rashi Goel, an HR professional who has worked with multinational brands like Vedanta Limited and Glenmark Pharmaceuticals.

Dirish's Ace Story

No matter what position you hold or the industry in which you work, communication skills are crucial to your success in the workplace. Every job requires human interaction—whether it's with your supervisors and colleagues or with clients and customers. Developing strong communication skills can help facilitate these interactions with others, enabling you to perform your job more efficiently and productively. This week we have Dirish Mohan, a public speaking coach helping professionals own the stage! Connect with Dirish: https://www.linkedin.com/in/dirish/ Check out "A Take on Life": https://www.youtube.com/channel/UCDEl...

Fatoumata's Ace Story

If you're early in your career, you might say that negotiation isn't worth the hassle. However, there are a whole lot of reasons why this view is short-sighted and wrong. Fatoumata Fall, a Harvard graduate is the co-founder of Ralph Inc, a firm that helps professionals understand hidden hiring information, make better decisions and act as career agents. Check out Ralph here: https://www.withralph.com/ Connect with Fatoumata: https://www.linkedin.com/in/fatoumata-fall-49a93228/

Akshay's Ace Story

Akshay Saini is a software engineer at Uber, ex-software engineer at Paytm and has a rich experience of working with various tech communities. He has inspired thousands of students to chase their dream jobs and has been instrumental in devising strategies to enrich one's skillset. For personal mentorship opportunities, get in touch with Akshay at: https://www.linkedin.com/in/akshaymarch7 Check out Akshay's channel here: https://youtube.com/akshaymarch7

Amit Samant's Ace Story

This week we have Amit Samant, a final year student at RGPV, Bhopal and this year's WWDC Swift Student Challenge Winner from India. He talks about his journey of doing multiple internships, saving up, buying a MacBook with that money, competing in the WWDC challenge and finally winning it! Check out Amit's WWDC submission: https://www.youtube.com/watch?v=dsosg... Connect with Amit: linkedin.com/in/amitsamant-dev/

Rahul's Ace Story

This week we have Rahul Kumar - AIR 34 in Grads Olympiad, Heyfolio Student of The Year, Swami Vivekanand National Youth Awardee, Vasundhara Maharashtra Yuva Prerna Sammaan and Karamveer Global Young Leader Awardee. Rahul has deep experience in sales & marketing, formulating marketing strategies and developing business models. In this video, he discusses the DOs and DON'Ts of startups, personal branding, marketing and leadership! Check out Rahul's venture: karkhana.club Connect with Rahul: linkedin.com/in/rahulgim/

Wendy's Ace Story

Wendy Liga is an iOS developer and has won the WWDC Swift Student Challenge 2020. In this talk, he walks us through his submission 'Tunery', what made it stand out and how developers can utilise the given time to win the upcoming WWDC Scholarship. Wendy also talks about meaningful projects which not only use a thorough tech stack, but also create an impact on society.

Jalaj's Ace Story

Jalaj Jain, a law student at Gujarat National Law University joins us to discuss the role of technology in law. The relationship between law and technology forms two distinct areas for discussion and debate, but both are intertwined and no discussion is complete without acknowledging the other.

Dravisha's ace story

Dravisha is a young professional who loves to transform ideas into action for marketing, strategy making, and mental health initiatives. She has embarked on journeys as a marketing strategist, project manager, founding member, an advisor with Start-ups. On a personal level, she runs a couple of student initiatives to help college students be out of the herd and have a productive college life. (check them out at dravisha.com) She's currently working with the marketing and business team at Locale.ai, the next-gen analysis for your location data to help you get deeper insights to increase revenue and decrease the supply-demand gap! She's also the first female South Asian Partner at Good City Foundation (A Hong Kong-based Organisation) leading the Indian Sub-continent and one of the Directors at Harvard US-India Initiative.

Ankita Prakash's Ace Story

Ankita Prakash is a statistics student and a Data Science, Data Analysis & Machine Learning enthusiast. She has relevant work experience as well as great communication skills, owing to her role as a student facilitator under the Explore ML program by Google AI. She has also been a tech speaker for various events and is passionate about mentoring students and sharing her knowledge of Data Science. Apart from her technical interests, she also works as a freelancer. Watch now and get inspired by her amazing journey in tech.

Kritikumar's Ace Story

Kirtikumar is a Professional Clash Royale, Clash of clans, and PUBGM player from India and Nova eSports team. He has won National, Regional Championship of World Cyber Games 2019 and attended a live event in Seoul, South Korea where he ranked 2nd in the World. He was ranked the Top 100 in IMO (International Maths Olympiads), NSO (National Science Olympiads), and Top 400 in NCO(National Cyber Olympiads). He was acknowledged by Apple, Microsoft, Oracle, and many more organizations for reporting them loopholes which were affecting their web-application. Learn more about his journey on achieving a World Record for being the "Youngest Cyber Security and Ethical Hacker".

Anjali Sharma's Ace Story

Anjali is a third year undergraduate student at Vellore Institute of Technology. She has a strong passion for public speaking, building web apps with innovative software solutions, content marketing and community management. She is the proud recipient of the Google Talent Sprint Scholarship. She is also a part of the Microsoft Student Partner program which is a global group of on-campus ambassadors who are eager to help fellow students and lead in their local tech community. StorytelHER is an initiative taken by her for highlighting the lessons and learnings from the leading women in technology. It is to educate and empower the masses via inspiring stories of the people who fought the battles and are ready to mentor by holding a torch of guidance within the path of the next generation.

Sashrika's Ace Story

Sashrika Kaur is a pre final year student in Computer Science and Engineering at Indira Gandhi Delhi Technical University for Women. She is currently working at Flipkart as SDE intern. She has been a Google Women Techmakers Scholar'19 and recipient of the Goldman Sachs WeTech Scholarship'19. Sashrika is passionate about using tech for social good and promoting diversity in STEM. She has mentored students to work on projects at Learn IT Girl and Google Code-in and was the community lead at WooTech mentorship program. She was among the first set of MLH Coaches in the APAC Region.

Praveen's Ace Story

Praveen Kumar Purushothaman is a highly motivated, passionate hard-core web developer with diverse experience in developing web applications, hybrid mobile apps, and cloud computing solutions ranging from working on cute layouts to payment gateways. Learning and teaching have been Praveen's dearest passions and he continues to experiment with various technologies. Having worked with companies like Accenture and TCS, he perfected the balance between learning technologies and applying them to deliver real-world applications. Learn more about his journey which started from a mere computer in his grandmother's house and landed him in one of United Kingdom's most reputed universities

Ankita's Ace Story

An engineer by profession and writer by choice, Ankita chose to follow her passion and entered the world of Content Writing. She has worked for firms like Infosys, Turbozen, Arista Networks and is currently a Technical Writer in Unbxd Inc. For her, community is love because she loves connecting with people and sharing stories. She currently handles a community of writers globally and hopes to make a significant change. Watch on to know how she hustled along and never settled for less!

Aditya's Ace Story

Aditya - a passionate Open Source contributor and Microsoft Student Partner has been instrumental in leading and mentoring various Open Source projects and communities. He has mentored students of IIT Kharagpur's Open Source Society and JIIT Open-Source Developers Circle. He is a Project Administrator at GirlScript Summer of Code and a Student Coordinator at The Code Club, SMVDU. He believes in learning through making, and offers coding projects to young people to give them an opportunity to be creative and to share their creations with each other.

Khushboo's Ace Story

Khushboo Verma is a pre-final year student of B.Tech. in Computer Science at Indira Gandhi Delhi Technical University of Women. She is an incoming SDE Intern at Microsoft. Because of her passion for technology and communities, she is a Gold Microsoft Student Partner, a GitHub Campus Expert and a Google ExploreML facilitator. She has also served as a mentor for Google Code-In'19 and GSSoC'20. Khushboo is a avid learner and promotes inclusion and diversity in communities. Her desire to improve everyday is her driving force towards success.

Kriti's Ace Story

Kriti is a prefinal student of B.Tech in Computer Science at Indira Gandhi Delhi Technical University for Women. She started her journey working with Pragoshala program-Teach for India initiative, as a Teaching fellow to mentor school kids,teaching them fundamentals of science and Robotics.She is an enthusiastic Programmer with a strong urge to learn something new everyday. Recently she got an opportunity to be a part of WooTech Mentorship Program as a Mentee and currently has an intership offer from Microsoft.She is hardworking and her desire for self improvement is what drives her forward.

Sasha's Ace Story

Sasha Makkar is a prefinal year student of B.Tech Computer Science and Engineering at Indira Gandhi Delhi Technical University for Women. She is an Alexa Student Influencer at Amazon Alexa. She has also been an android Mentor at Google Developer Students Club at IGDTUW. A former intern at ONGC Ltd, she was also a trainee at Tech Mahindra Ltd. Sasha is a voice-first, data science and android app development enthusiast and programmer, who is always willing to learn and work with the upcoming technologies. She is an incoming, software development intern at Adobe.

Ambika's Ace Story

Ambika is a pre final year student of B.Tech in CSE IGDTUW. She currently has two summer intern offers from LinkedIn and Walmart. Her team won the LinkedIn Wintathon 2020. She is a Google Code-in'19 Mentor for tensorflow organization, a Beta Microsoft Student Partner, and a former research intern at IIT Delhi. She has also been working with Coding Blocks for the past 2 years. A Machine learning enthusiast and a programmer, she is always willing to learn and work in various technologies. She is determined in promoting diversity and uplifting women in Tech and is also an #IamRemarkable facilitator.

Rishika's Ace Story

Rishika is a pre final year student of B.Tech in CSE IGDTUW. She started her journey with One step forward foundation, working as a fellow to mentor 30 young kids,helping them build a career in technology. In her second year, she got a chance to work with Sensus labs incorporation as a software developer, where she designed a complete web portal for the organization. In her third year, she cracked the LinkedIn interview. She is also a beta Microsoft student partner and works hard to achieve the next milestone i.e., the gold student partner tag. She is also the winner of the prestigious LinkedIn Wintathon-'20.